This Bunny Loves New Arrivals.

Do you love FREE Quilt Block patterns? Want to get some delivered to you each week?
Sign up for the Newsletter- each week a new pattern. We are currently doing the
Moda Sampler Shuffle
that everyone is talking about! Sign up above!





Are your family and friends at a loss on gift giving for the holidays? Quilt N Bee has a custom shopping service that can make it easier. Fill out the form and pass it out. Let your family and friends know that Quilt N Bee will do the shopping and gift wrapping for them. Items can be picked up in the shop or we will mail them. Just let us know how we can help. Here is the

CUSTOM SHOPPING LIST

Need help with completing your project? We are here for you. Every Friday we have a Finish What you Started class. Sign up and drop by. The shop tools are available for your use. We will help you finish that project. Join us for fun and cupcakes every Friday. Nothing is too silly!
Finish It Session
Quilt N Bee is the premier online quilt store for novice and expert quilters alike. We carry all of the items a quilter might need, including quilting fabric, patterns and supplies. Our fabric is available in a wide array of colors and designs, ensuring we have fabric in stock for all styles, tastes and needs.
In addition to our impressive inventory of quilting products, we also offer quilting classes to those interested in learning a timeless skill, or to those who want to continue to hone their hone craft if they already have quilting experience. Our classes will teach you how to create unique and practical items that can serve as wonderful gifts or aid you in your day-to-day life.
If you would like to learn more about the quilting products in our shop or if you have any questions about the classes we offer, please do not hesitate to contact us today.
See you soon.
Beverly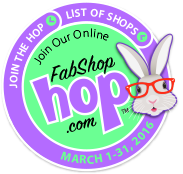 This Bunny LOVES CLASSES