Quilting Philosophy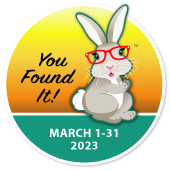 We treat your quilts like we would treat our quilts.

Your satisfaction is our biggest concern. We are known for our quilt turn around time
(generally 4-8 weeks).
You can call (580-429-2400) us and we can hold your place in line.
Quilt N Bee has two computerize Gammills.
It is our mission to make your pieced quilt into a wonderful finished quilt.
We do all over edge to edge quilting and currently have over 5000 designs. We ask that as you consider having you top quilted- think of a theme that you would like on the quilt; birds, flowers, feathers, trucks, bugs, just let us know.
If we do not have that design we will get it.







We can do as much or as little as you want to finish your quilt. We will quilt, put on the binding and finish the binding. If needed we can prepare the backing fabric and or binding also. Just let us know. We accept quilts by mail and walk ins. We have regular scheduled shop hours of 9 am - 2 pm 6 days a week.

Once we receive the quilt by mail, we will call you and confirm all the details. We will then ship it back when it is complete. Our usual turn time is 4-8 weeks. If you have a rush we can accommodate that but there are additional charges. Just give us a call and we can help you out.
Wide quilt backs and batting are also offered in the shop for your convenience. Batting available is 80/20 cotton/polyester, 100% polyester, and 100% washable wool. All batting is durable and washable and will give you many years of use.
Quilting Brochure Information Form

Use the form below to send us your quilt to be quilted.


Mail In Form